00:13 05 Dec 23
In Focus
Capacity-building and finance key to scaled-up climate action
Scaling up climate action in Asia will take increased know-how and finance, some 150 policymakers, public sector officials, climate specialists and representatives of the private sector heard at a regional conference in Bangkok, Thailand, 31 March–1 April.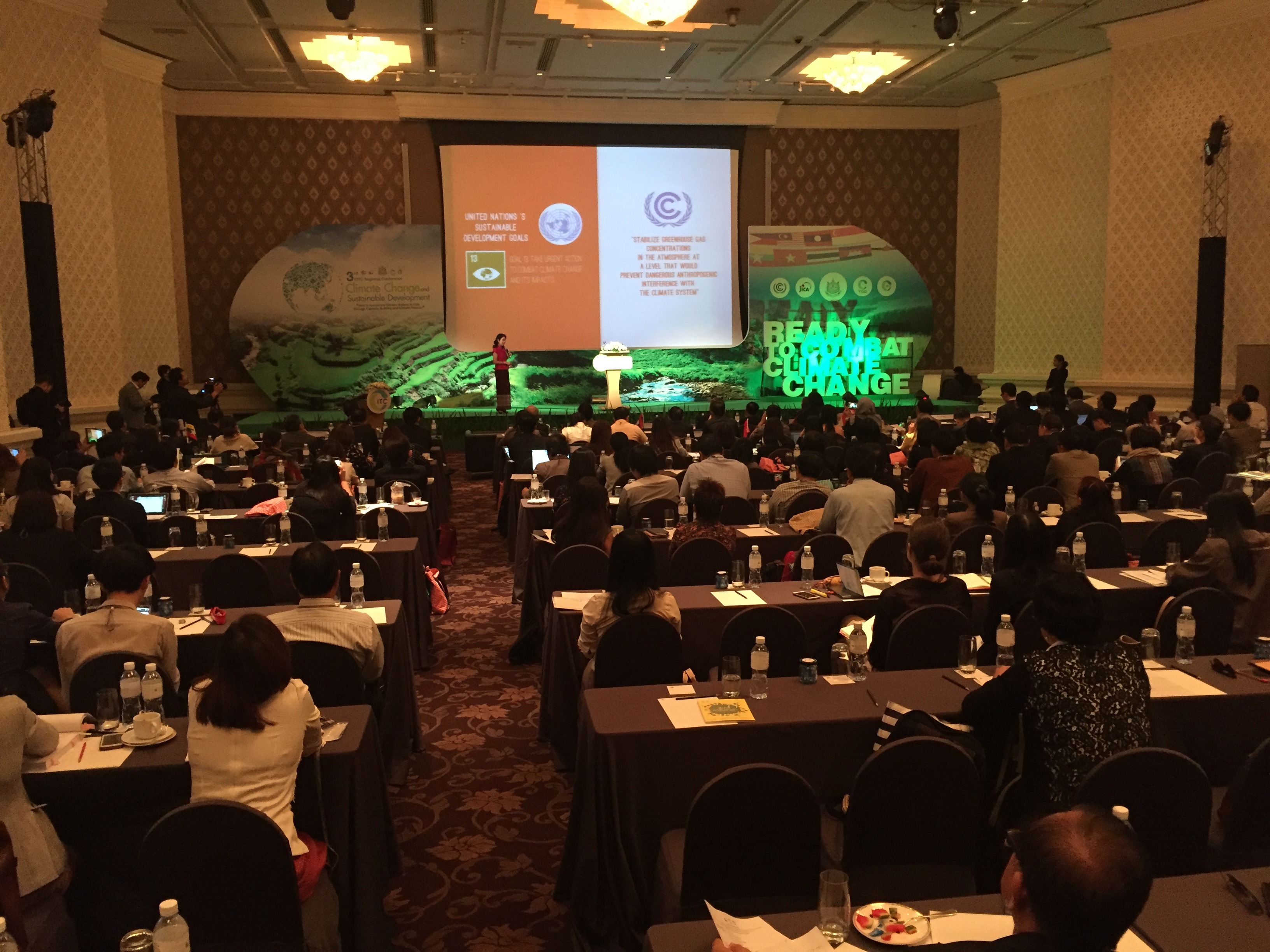 A little more than three months since adopting a new, universal climate change agreement in Paris, France, countries are taking stock and making plans for how to implement the comprehensive agreement.
"Knowledge, based on decades of experience, is out there in the form of useful technologies and policy," said Benita Gurung, a climate change specialist at the United Nations Framework Convention on Climate Change (UNFCCC) secretariat. "The challenge is sharing it, in order to build countries' capacity to reduce emissions, adapt to climate change and develop sustainably."
Finance, but more specifically knowledge of how to access available finance, is another crucial challenge the participants from nine South-East Asian countries heard.
"The lack of bankable, economically viable projects is a barrier," said Dr. Puja Sawhney of the Asia-Pacific Adaptation Network, who advised that governments and project developers should study the requirements of the various international and multilateral sources of finance, but "exhaust domestic fund options before trying to access external funds."
Developed countries have pledged USD100 billion annually in climate finance by 2020 and under the Paris Agreement will look at increasing that figure from 2025.
"My concern is not lack of finance, but lack of incentive," said Sigurd Klakeg from the Ministry of Environment, Norway, in explaining his country's use of the Clean Development Mechanism (CDM).
Under the CDM, projects that reduce greenhouse gas emissions and contribute to sustainable development can earn a credit for each tonne of emissions they reduce. The credits, called certified emission reductions (CERs), can be used by countries, companies, organizations and even individuals to help meet an emission-reduction goal <<climateneutralnow,org>>.
Norway is buying CERs <<carbonneutralnorway.no>> as part of its climate change strategy, with specific focus on projects that might cease or which cannot launch due to the current low prices being paid for CERs. Mr. Klakeg told the conference participants that Norway is keen to consider CERs from more projects in Asia.
The CDM has incentivized the registration of about 8,000 projects and programmes in 107 developing countries and has resulted in the issuance of more than 1.6 billion CERs.
The conference, titled How to Accelerate Climate Actions in Asia through Capacity Building and Climate Finance, was organized by the Climate Change International Technical and Training Center, Thailand Greenhouse Gas Management Organization, in cooperation with the Japan International Cooperation Agency and the Regional Collaboration Center (RCC) Bangkok.
The conference highlighted the link between climate change and the sustainable development goals agreed by countries in 2015. A key barrier to low-carbon and climate-resilient development is the limited capacity of various stakeholders in the field of climate change, as well as insufficient information and access to emerging climate finance opportunities.
Juichiro Sahara, Senior Resource Mobilization Specialist, Green Climate Fund (GCF), briefed delegates on how to access the GCF and described the projects the GCF has funded to date.
Delegates also heard from Jay Mariyappan, Managing Director, Sindicatum Sustainable Resources, about his company's experience with the CDM, with focus on a waste management project in Thailand, and from Ashwani Kumar Thakur, Assistant Vice President – CDM, IL&FS Environment, Delhi, India, on the sustainable development benefits and corporate social responsibility applications of the CDM, also with focus on projects in the waste management sector.
The RCC for Asia and the Pacific is a partnership of the UNFCCC secretariat and the Institute for Global Environmental Strategies, Japan.