18:26 30 Nov 23
In Focus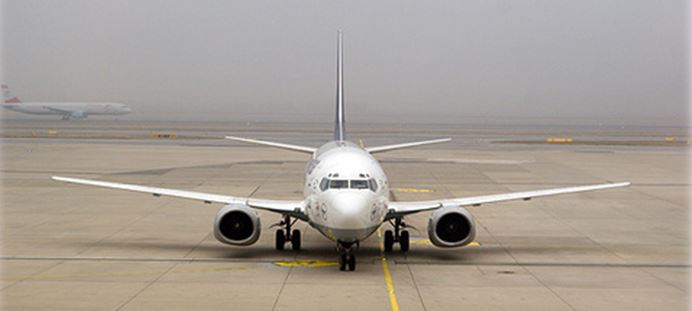 New methodology moves Clean Development Mechanism into aviation sector
Paris, France, 27 November 2015 – The Board that oversees the Kyoto Protocol's Clean Development Mechanism (CDM) has approved the first CDM methodology aimed at incentivizing emission reductions in the aviation sector.
The methodology entails installing electric motors to the landing gear of aircraft to reduce emissions as airplanes maneuver around runways.
"The methodology represents an important new opportunity to reduce emissions in a new sector for the CDM," said CDM Executive Board Chair Lambert Schneider. "This broadens the scope of the mechanism further."
The methodology was developed jointly by the International Civil Aviation Organization (ICAO) and the United Nations Framework Convention on Climate Change (UNFCCC) secretariat.
"The approved methodology represents an important first step in allowing credits to be generated by aviation emission reduction initiatives, and will eventually help to realize a more environmentally sustainable air transport sector globally," said ICAO Secretary General Fang Liu.
CDM methodologies are used to measure baseline emissions and emission reductions achieved. In adopting the new methodology, the Board asked its methodologies panel to consider how it could be expanded to cover emissions from non-commercial airplanes. ICAO and the UNFCCC secretariat are cooperating on development of a second methodology for supply of solar energy to aircraft operating at airport departure and landing gates.
Also at its 87th meeting, the CDM Board agreed to further elaborate processes for local stakeholder consultation, and the handling of any comments received by the Board related to human rights issues.
The Board also adopted its budget for 2016.
-----
For a full report of the meeting see http://cdm.unfccc.int/EB/index.html.
For more information please visit http://cdm.unfccc.int.
For further information please contact David Abbass, Public Information Officer, United Nations Framework Convention on Climate Change secretariat, Bonn, Germany.
About the Kyoto Protocol's clean development mechanism
The CDM allows emission-reduction projects in developing countries to earn certified emission reduction (CER) credits, each equivalent to one tonne of CO2. CERs can be traded and sold, and used by industrialized countries to meet a part of their targets under the Protocol. The CDM assists countries in achieving sustainable development and emission reductions, while giving industrialized countries some flexibility in how they meet their emission targets.