23:21 07 Jun 23
In Focus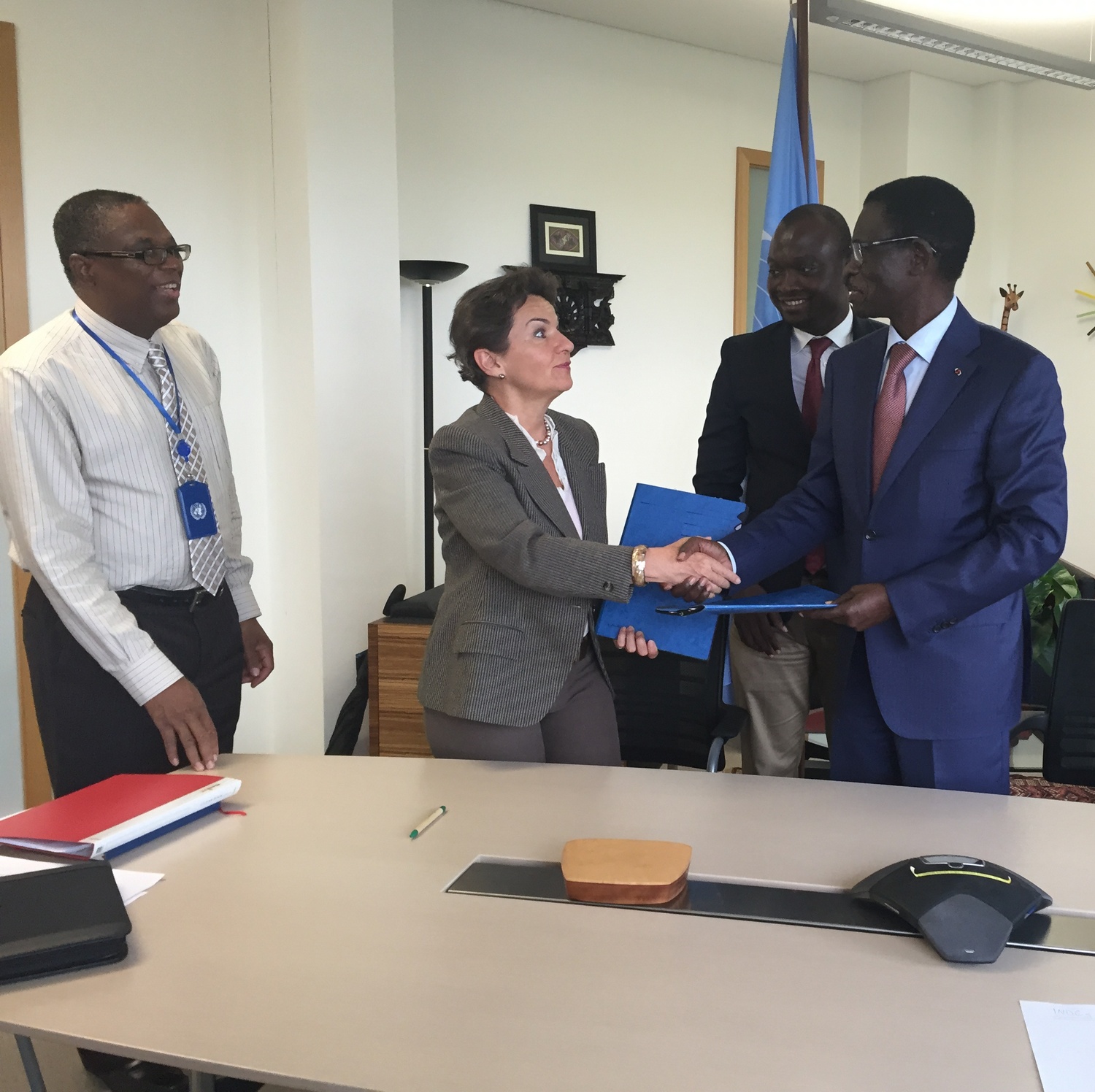 Extended collaboration bolsters CDM in Africa

(French)

The prospect of increased emission reduction projects in Africa under the Clean Development Mechanism has been strengthened, following an agreement between the United Nations Framework Convention on Climate Change (UNFCCC) and the West African Development Bank (BOAD) to extend their collaboration.

The bank in Lomé, Togo, is host partner of the UNFCCC's Regional Collaboration Centre (RCC), launched in January 2013, supporting development of CDM projects in West Africa. The Bank and UNFCCC signed a two-year extension to its Memorandum of Understanding in Bonn, Germany on 13 July.

In signing the extension, UNFCCC Executive Secretary Christiana Figueres and BOAD President Christian Adovelande spoke of strengthening capacity building in the region, especially for activities that promote clean energy, and they reflected on the usefulness of the CDM in the international response to climate change.

Countries will meet in Paris, France, in December this year to adopt a new, universal climate change agreement to take effect in 2020. They are now submitting climate action plans, known as Intended Nationally Determined Contributions, ahead of those crucial negotiations.

"African countries have an opportunity to include use of market mechanisms in their plans, and in preparing those plans they can certainly look to how to leverage success of the CDM," said John Kilani, director of the UNFCCC's Sustainable Development Mechanisms programme.

The Lomé RCC was established to increase participation in the CDM by working on the ground with project developers and organizations to increase local capacity and remove obstacles to project development, including facilitating access to finance.

The RCC in Lomé has not only been the pioneering centre, but has continued to set the pace for all the other RCCs," said Mr. Kilani. "The President should be commended for his vision in leading the Bank into this successful partnership with the UNFCCC."

Since the launch of the Lomé RCC, three more centres have been set up, in Kampala, Uganda; St. George's, Grenada; and Bogotá, Colombia. One more RCC is under consideration in Asia. They all work to help under-represented regions increase their potential for CDM by building capacity and reducing risk to investors.