00:43 05 Dec 23
In Focus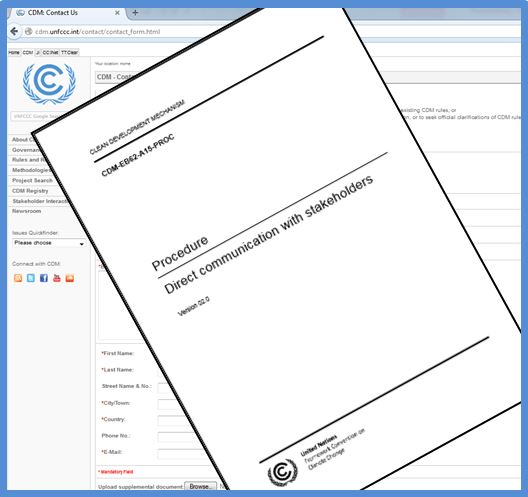 CDM communication channels expanded, streamlined
Bonn, 10 September 2015 - Communication channels to the CDM Executive Board and the UNFCCC secretariat have been expanded and improved with the launch of an online form for submitting general and technical queries not already accommodated by dedicated regulatory, process-based channels. The simple form for non-process based queries can be accessed via the main contact page <http://cdm.unfccc.int/contact/contact.html> of the CDM website and used by anyone with an interest in the CDM.
Launch of the new contact form <http://cdm.unfccc.int/contact/contact.html> responds to the requirement for simplification and streamlining communication channels described in the CDM Executive Board's management plans and its procedure titled "Direct communication with stakeholders" <https://cdm.unfccc.int/Reference/Procedures/index.html>.
PDF and MS Word versions of the form are also available via the main contact page for stakeholders who might prefer to send the filled-in form to cdm-info@unfccc.int via email.